Blog
Balfour Beatty
Borehamwood
business removal
commercial moving
office relocation
office relocation milton keynes
Signalling Solutions
SSL
xpress relocation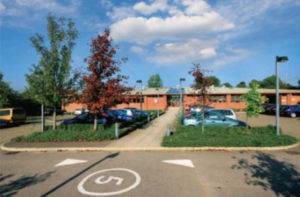 Signalling Solutions, the signalling, power and telecommunications experts for UK rail projects, are set to move headquarters in the next month, and Xpress Relocation are helping them complete the move.
Signalling Solutions, who are currently based in Borehamwood, are moving their headquarters to a brand new site at Radlett in Hertfordshire.
We started a full move management last week and SSL are due to move to Radlett by the first week of March.
Signalling Solutions is a joint venture by Alstom Transport Information Solutions UK and Balfour Beatty Rail Projects. Set up in 2007, SSL offer individual products or complete solutions for clients wanting expert installation, testing and product support for signalling, power and telecommunications applications.
Xpress Relocation are in the process of moving the 120 staff from Borehamwood to Radlett and making sure the infrastructure is in place for the new office.
David Stanley, Xpress Relocation's Move Manager says:
"This weekend we completed phase one of the move to Radlett. This involved 58 staff with all their existing furniture and filing. To minimise the risk factor we utilised spare desks throughout the building and had these built and in place before the start of the move on Friday evening. There was also eleven Pirouette cabinets to move that required emptying of their contents (90 linear Metres of filing), complete dismantling and rebuilding to a new configuration, and then the unpacking of the filing in the new offices. When the staff returned to work this morning, everything was in place, the filing was unpacked and the staff just had their personal crates to unpack, before getting back to their day jobs."
Signalling Solutions' move is one of the large-scale projects we are working on and we have extensive experience in working with companies to successfully facilitate their office relocation.
We'll have an update for you when the Signalling Solutions project is done, so you can keep up to date by following Xpress Relocation on Facebook and Twitter.