Blog
xpress relocation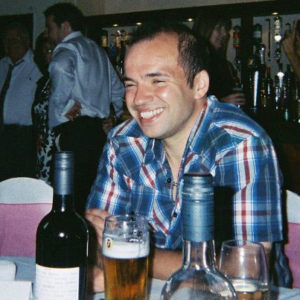 Xpress Relocation would like to say farewell to a very special person.
Martin Frith has worked for us since April 2003 and is leaving Xpress Relocation this Friday to go and live in Norway.
Martin, who works as a porter, has been part of the team for the last nine years, completing office moves in the UK and abroad to an excellent standard and will be sorely missed.
Here are some of the messages to Martin from the Xpress Relocation team:
"Congratulations Martin on taking this big step. You will be missed in the office and on site. All the best to you and Christina."
– Carl Lewis.
'Martin, it's been a pleasure to know you and work with you for the last 9 years, I hope Norway is everything you wish for – Good Luck'
– Belinda Taylor, Finance Director
"Good Luck Martin, have fun & come back to see us J"
– Jade Taylor
"From all the lads that have worked on site with you!

It's been a pleasure mate, let's hope you have as many laughs in your new job as you did here. Good luck for the future."
– The Removal Team