Blog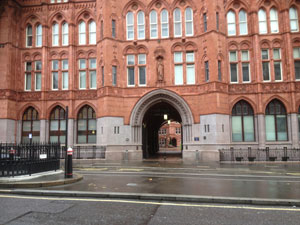 We were contracted by English Heritage, to carry out an internal move of staff at their headquarters building in Waterhouse Square, Holborn.
New teams needed to be recreated and be accommodated together and this involved a major rearrangement of their existing furniture, dismantling the surplus furniture and removing it to the second floor store area for future use.
We were also required to move the departmental filing between the two wings of the first floor, which was contained in 120 lateral filing cabinets.
To avoid time consuming packing and unpacking of the files, they were relocated fully loaded, by using Busy lifts, a specialist piece of kit designed to move heavy cabinets and safes etc.
The move took place over the weekend of 17/18 November, and everything was complete, the floor left clean and tidy and the move was signed off by the client, ready for staff to occupy on Monday morning.