Blog
commercial moving
dedicated vehicle travelling service
Eurobike show
xpress relocation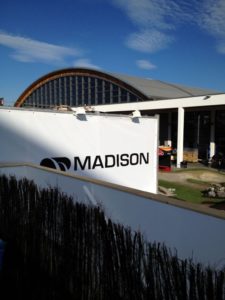 Xpress Relocation have recently been in Germany, providing our dedicated vehicle travelling service for the Eurobike Show.
Carrying out work for cycling equipment specialists Madison, the Xpress Relocation team were responsible for transporting high-spec mountain bikes from Milton Keynes to the exhibition in Friedrichshafen, Germany.
Two members of the Xpress team performed the job over 10 days, delivering all the bikes and equipment to the Eurobike show for Madison to exhibit. They then waited while the exhibition took place from August 29 to 1 September, before collecting the equipment and transporting it back to the UK.
The dedicated vehicle travelling service is a feature Xpress Relocation offer for clients who have offices abroad and want to transport valuable equipment safely and securely from the UK to mainland Europe.
The Eurobike Show is one of the largest cycling exhibitions in the world, bringing the biggest manufacturers from the world of cycling together to showcase their new products, technology and equipment for cyclists around the world.
To see the photos of our journey from Milton Keynes to Friedrichshafen, visit the Xpress Relocation Facebook page.
If your company is looking to move equipment from the UK to abroad, contact us on 01908 374999 or visit our website.